International Manx Club Activities
The all new Midland Buggy Club in good old England
Hi
My name is CHAD (Simon Chadwick really !!) and I am the chairman of the all new Midland Buggy Club over in good old England. There were a number of us who owned varying styles of beach (dune) buggies, rails and bajas in the midlands region of England - around Birmingham (near Stratford upon Avon) - who were members of various VW clubs in the area. The trouble was all those beetle and camper owners took exception to us cutting up their 'classics' and generally having good fun.
We therefore decided to start a new club in Jan of 1998 solely for buggies, bajas and rails.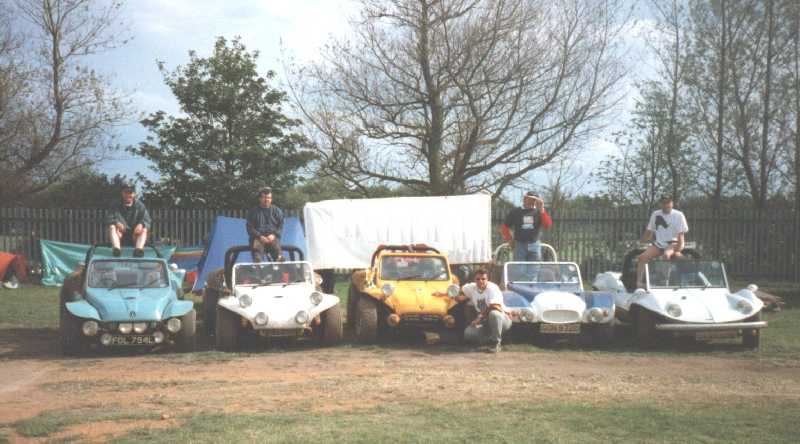 MIDLAND BUGGY CLUB
(pictures by John Clewer)
So far this has proved a raging success with over 30 members in the first four months. This is not bad considering we live possibly furthest from the beach than anyone else in the UK!!! Anyway, I am glad I have had the opportunity to introduce myself, and the New MIDLAND BUGGY CLUB .
---
Last updated Sat May 16 17:42:37 PDT 1998