French Member Buys a New Manx
Jean-Yvanís recent purchase of an original Meyers Manx I
The car is a Manx I in very good condition. The performs very well and is very solid. The engine appears to be in excellent condition and has good power.
The car includes the following:
Full dash guages - VDO speedometer, fuel level, charge amps, oil pressure, oil temp
Radio (looks like tach)
CB radio & antenna
EMPI shifter
Fiberglass bucket seats
Rear Seat cushions
Chrome rims on adaptors
New tires on front P185/75R14
Tires on rear are older but very usable 11-15LT Super Cat
Shocks are coil-over
Engine 1600 (I think)
Carburetors - dual Kadron
Transmission tie-down strap
Spare tire
Tow bar
Vinyl top with side curtains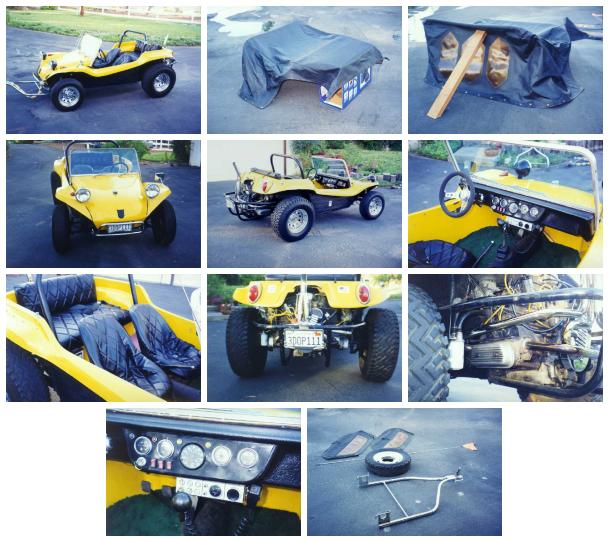 Click on a picture to view a full-sized image.
---
Last updated Mon Oct 26 11:05:00 PDT 1998