International Manx Club Activities
11th Annual Super VW Nationals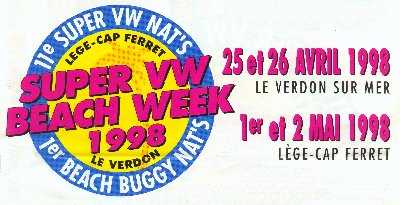 The Super VW Nationals event was held on the weekend of the 1st and 2nd of May. This event is reported to be one of the largest in the world attracting over 1400 VW's and buggies of all types asd well as several thousand spectators.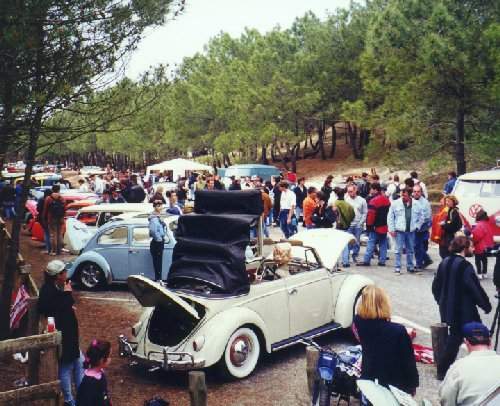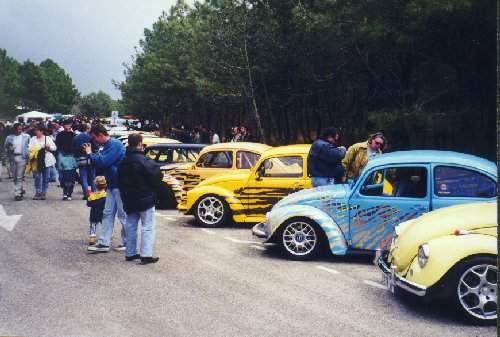 The entrants vie for recognition as one of the "Top 20" and magazine coverage by Super VW.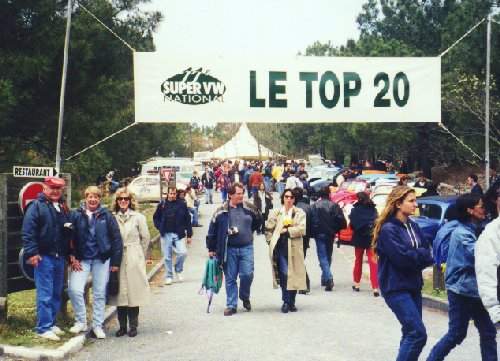 There were many buggies in attendance including an original Manx with a smiling Bruce Meyers. The new Meyers Manx buggies were also on display. These buggies are now being manufactured in France by Eric Reynier of Les Ateliers Composites and certified as new Meyers Manx buggies by Bruce and Winnie Meyers.
A beautiful Yellow version of the New Manx belongs to Convers Sylvain.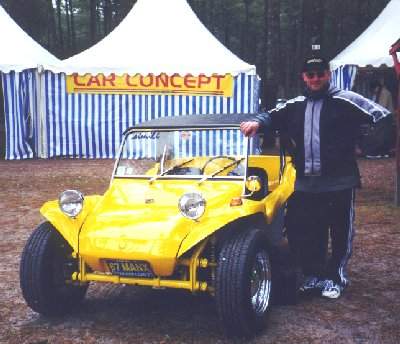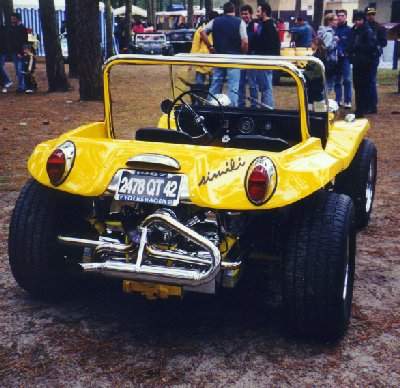 The event includes a swap meet; vendor sales of parts, accessories, clothing, and momentos; restaurants; an off-road track for buggies and quads; and live music.
Competitions for entrants also include cake baking, model car judging, and valve cover racing.
In the cake baking contest the entries are judged not only for taste but also how well the cakes represent some form of the automotive industry.
The model cars are often custom built from scratch to represent the builder's favorite type of VW.
The valve cover racing requires that entrants make a car using a VW valve cover in some way. Pairs of the cars roll down a 25 foot long track in elimination races.
One of the oldest and most interesting cars at the show was a VW Schwmmwagen that had four wheel drive and the ability to navigate across water with a rear propeller!
---
Last updated Sat May 16 17:42:37 PDT 1998