July '98 Buggy of the Month
The honor of July '98 of the Month went to Jon Carlson from Indio California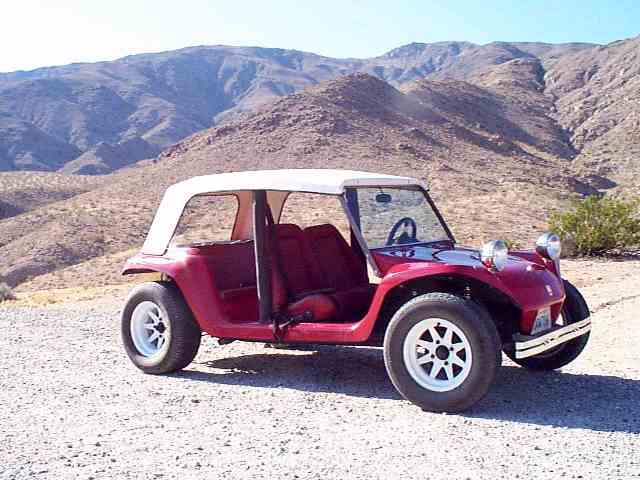 Jon sent in this great picture. Send in yours for a chance at Buggy of the Month !
Jon reports :
I took this image in Berdu Canyon, I thought it might make a good buggy of the month entry photo. Taken with a Kodak DC120 digital camera at 3:30 pm.
Vehicle is a Meyers Manx Resorter on a 1969 full length (uncut) pan.
Motor is a 1641 cc dual port with a weber progressive two barrel carburator, 4 into 1 exhaust. The front seats are from a Ford Mustang. This car was just restored last March and participated in the Manx Club 1998 Borrego Desert run.
Jon Carlson, Indio
---
Last updated Sat June 6 12:03:37 PDT 1998