July '00 Buggy of the Month:
Anthony S. Cuozzo Sr.,Orange, CT
Member # 1181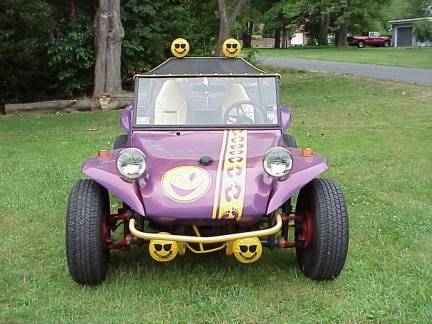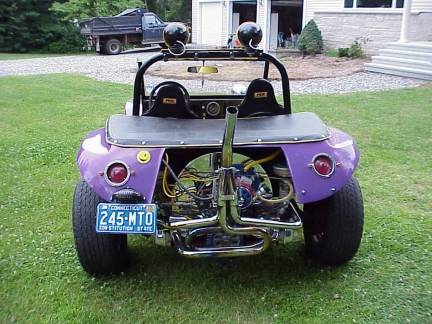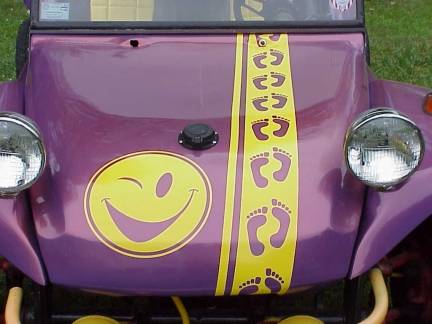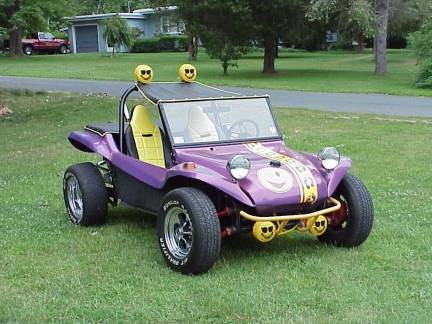 Anthony sent in this description of his buggy. Send in yours for a chance at Buggy of the Month!
Anthony writes :
Hello Dave....
I'm finally gettin 'round to sending y'all the bio of my buggy.... The wife gave me the green light a year ago to buy it and its been a blast ever since...
unsure of the make....but its on a '68 pan shortened with a 70-ish 1500cc engine...its subposedly 30 over and sports duel webbers....the glass pack pipe looks great but is a real mind number...im really considering a change.... I had the top and toneau cover custom sewn...and added the KC's although they stress the electrical system a bit...my bro does car graphics and hooked me up......the rims are craiger classics...but are also almost ready to be changed out...looking for an offroad tire with a little more beef in the rear.
The paint is flip/flop purple/pink..... Hey its not purfect but she's mine......anyone in CT wanna cruise email me.....
Anthony S. Cuozzo Sr.
Member # 1181
email: darecop@snet.net