July '00 Buggy of the Month:
Chris Cook, Timmins Ontario, Canada.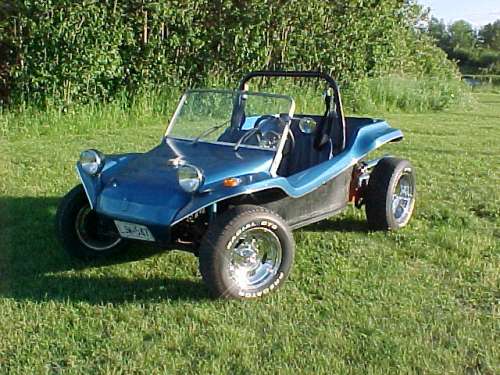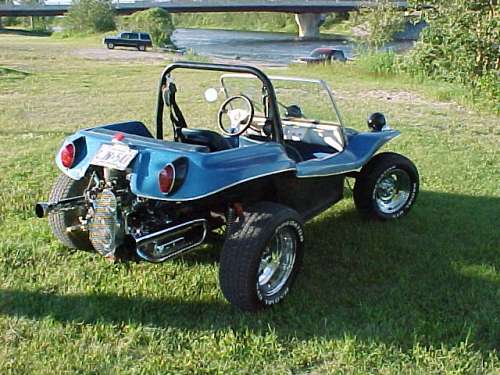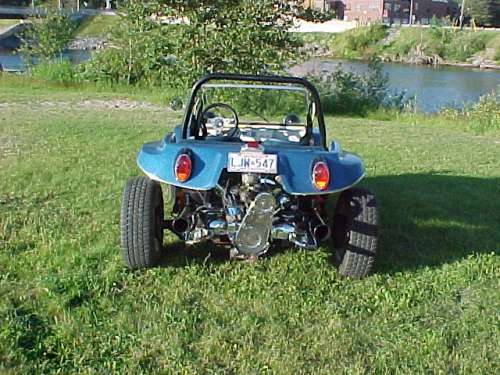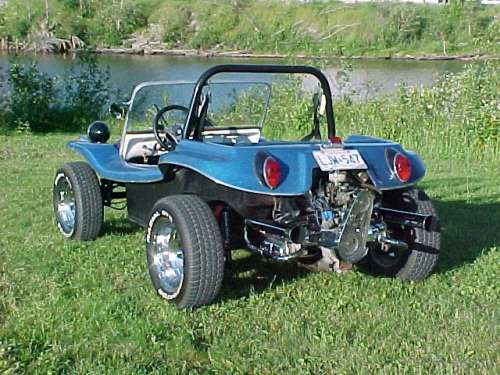 Chris sent in this description of his buggy. Send in yours for a chance at Buggy of the Month!
Chris writes :
My name is Chris Cook and I am from Timmins Ontario, Canada. I am submitting some photographs of my Dune Buggy for the "Buggy of the Month".
History of the car:
My father built the car in 1973. It is built on a 1964 frame and I am running a stock 1500cc engine. The car has never been painted or altered ever except for a couple of new engines throughout the years. The metal flake blue tub is all original including the dash, roll bar and windshield/frame. The frame has never been changed. The rims on the car are also what my father purchased in 1973 (the rubber is recent). If you zoom in on the license plate you can actually see the date "73". There are no holes in the floor or rust anywhere. My father handed over the car to me years ago, but the ownership has never been changed over. I've kept the car up in tip-top shape since I was 16 years old. I am now 29.
P.S. I also have totally restored 1971 Super Beetle that I love. It has been restored from the frame up and has never seen rain or snow since 1986. Both cars have been garage kept since day one.
Chris Cook
Timmins Ontario, Canada.
e-mail : Chris.Cook@agra.com