February '00 Buggy of the Month:
Carlos "Buggyman" Vaz - Pelotas, RS - Brasil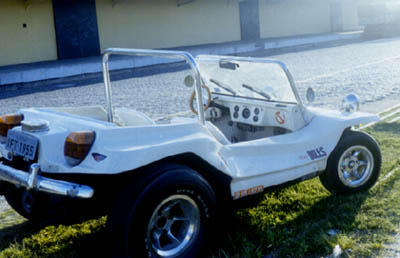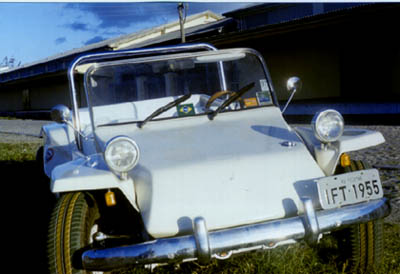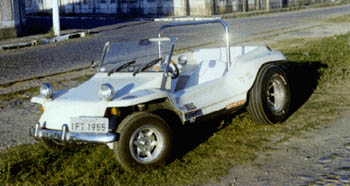 Carlos sent in this description of his buggy. Send in yours for a chance at Buggy of the Month!

Carlos writes :

I purchased this buggy in ´73. It´s the first one in my city.

I live in Southern Brasil (near Uruguay) .

Originally it had a 1300cc motor. Today is 1500cc, one carburator. I changed part of the suspension to put wheels with 4 lugs, without adapters. Recently, I re-wired all the eletrical system.

The bodie was made by Glaspac (São Paulo), and it´s very similar to Manx 1.

I have a site about brasilians buggies. http://www.geocities.com/glaspac73.

Thanks, and I hope to see my buggy as the BUGGY OF THE MONTH.