July '99 Buggy of the Month:
Chris McCallum, Australia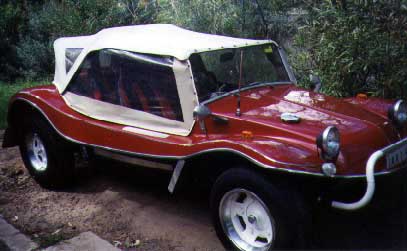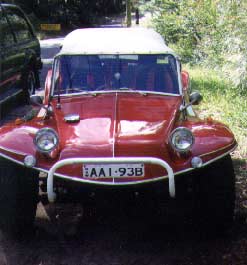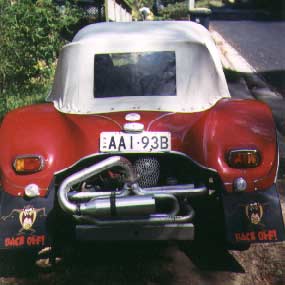 Chris sent in this description of his buggy. Send in yours for a chance at Buggy of the Month!
Chris writes :

This buggy is built on a 1963 floor pan a type 3 engine (modified) was
added some time later and I am still hoping to find someone who can
identify the body type. I have only has this 8 weeks and have had our
local veedub expert give it a thorough going over. We have replaced the
gearbox given her a much needed service and after a week of loving care
she is running like a champion.
Love the site keep up the great work
Chris McCallum <chris@pointbreak.net>
---