Contender for July '99 Buggy of the Month:
Scott Field, Palmdale Calif.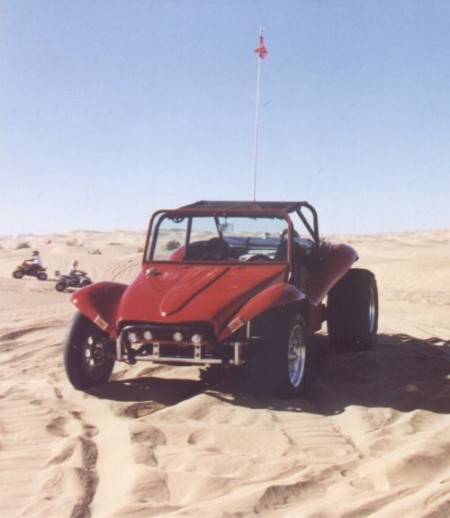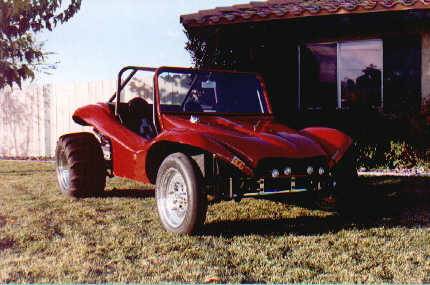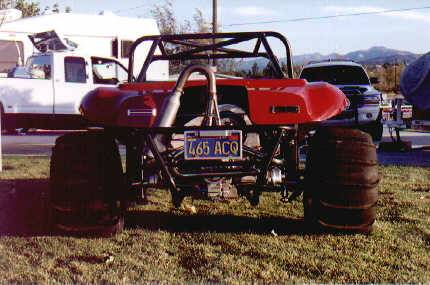 Scott sent in this description of his buggy. Send in yours for a chance at Buggy of the Month!
Scott writes :

Well I had my forms filled out to join your club , I had spent 10 months and $25000.00 ON MY BUGGY. only to have someone else drive it the day it was finished and total it .
It had :
   - 4 wheel disc brakes
   - 2276 cc fuel injected engine
   - close ratio trans
   - 4:18 ring and pinon
   - all gears were changed
   - full roll cage
   - custom rims
   - custom suspension
   - long travel front beam
   - billstein shocks
   - beard seats
   - fully guaged with 140 mph speedo
   - rhino lined inside
   - full roll cage

She was street legal but spent most of the time at glamis. She was very very fast, she smoked my buddies 5.0 mustang. On the last day , when she was finally finished, a worker took her out on a test drive and t-boned a Volvo (destroyed the Volvo). Thank god no one was hurt.
She was viper red now it is just a memory hope one day to get another. I really miss her. Well, thanks for the time, I will get another one and hopefully see you one day. Thanks for looking at the pics!

Scott

DustBank@aol.com
---