Contender for June '99 Buggy of the Month:
Don Giovanoni, St. Louis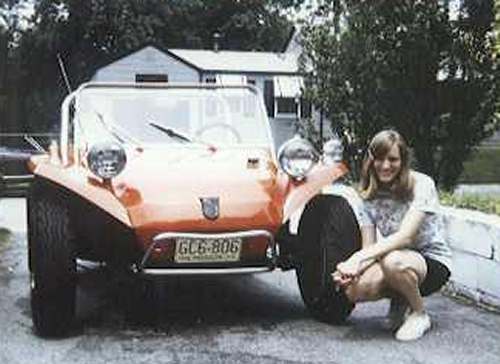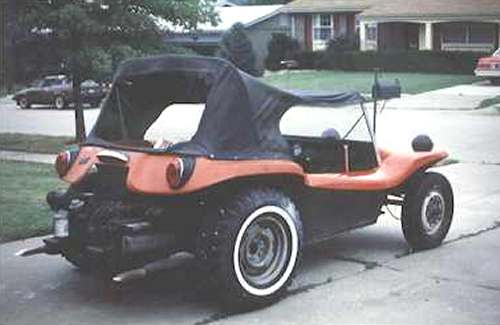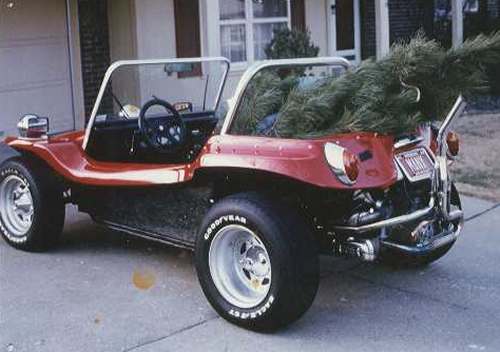 Don sent in this description of his buggy. Send in yours for a chance at Buggy of the Month !
Don writes :
I stumbled on your site and was pretty excited to see that the Manx lives on. I have had two. The first one I bought in 1970; it was titled as a 1969 and was a turn-key built by Patterson Imports, the local Manx dealer in St. Louis. (See the first is a picture)
The late eighties found me looking for another project car. My wife found this Manx in the newspaper, and said we had to buy it and restore it (see the second is a picture). It was never finished and sat out in the weather for more than ten years. The good news was that it was complete, and the original Manx nosepiece and rear emblem was in a box, along with the original sales literature and building instructions! I ended up throwing everything but the body and started over with a running 1969 bug.
Of course I went nuts; the suspension was adjustable for height, used a 914 tach and all new VDO guages, race-ready transmission with close ration 3rd/4th gears, and built a healthy 1679cc engine. Notice the Manx license plate in the after picture. Sorry to say, I sold it to make room for another project...
Don Giovanoni
"Don Giovanoni" <dlgiovanoni@email.msn.com>
---