Contender for May '99 Buggy of the Month:
Tim Poplin, Seminole, Okla.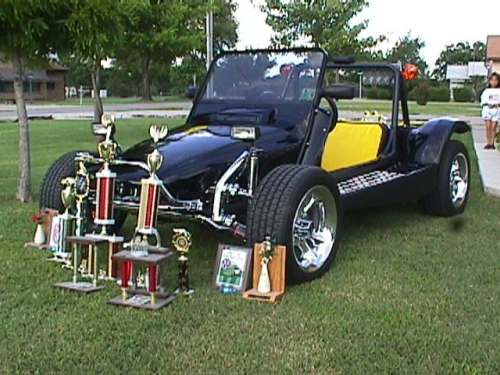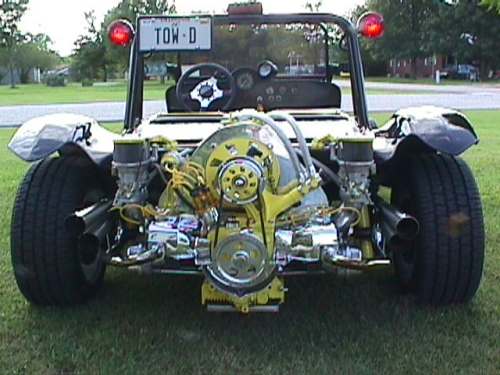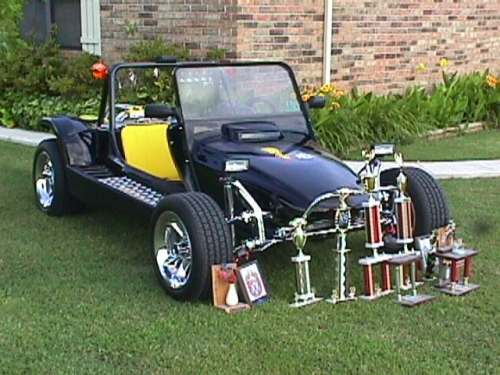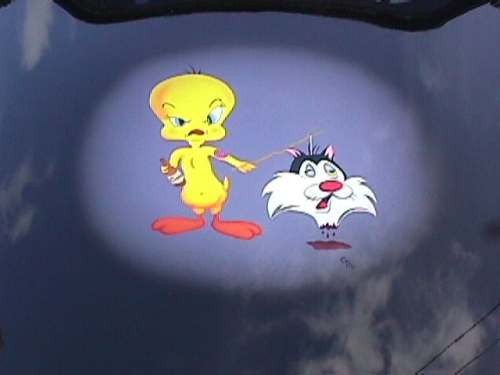 Tim sent in this description of his buggy. Send in yours for a chance at Buggy of the Month !
Tim writes :
Hello from Oklahoma, Member #643.
THE CAR , I CALL TWEETIES REVENGE, IS AS FOLLOWS.[note paint graphics in photo above]
69 TOW'D TWO YEAR RESTORATION PROJECT.
ENGINE by BERNIE BERGMAN,2333 c.c. 175 H.P. With all the goodies.
TRANS, RANCHO SUPER STREET
2 sixteen oil pass coolers,

All the labor was done myself , except the paint and engine.
Total investment $15,000. That is counting the 2,000. I paid for the old tow'd
I have entered the car in 10 shows and have won 9 first place ,1 second, 2 best engines ,1 peoples choice, and 1 best of show.
I have even entered and won a show with over 300 cars in it.Peoples choice!!
I am going to show it one more year and sell it, just to build another MYERS.
P.S> Drag raced a 1998 porsch 911 last month , the porsch 911 lost.

THANK YOU AND BRUCE FOR ALL YOUR HARD WORK, AS YOU CAN SEE IT DOES PAY OFF!!!

Tim Poplin
1321 Carson Dr.
Seminole, Okla. 74868
"tim" <tpop@brightok.net>
---