Contender for April '99 Buggy of the Month:
Danny Fureigh, Fort Walton Beach, Florida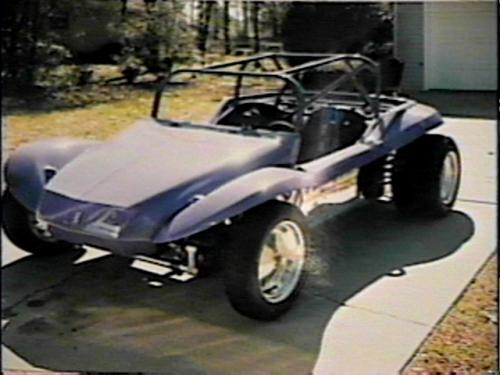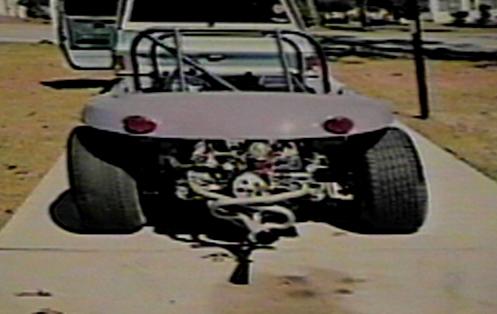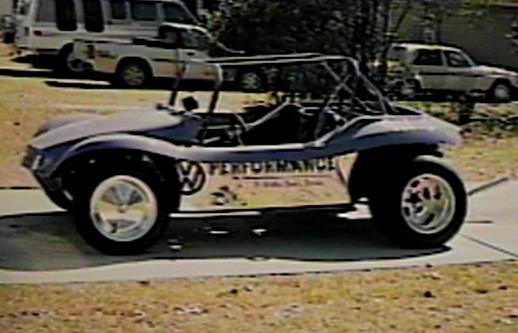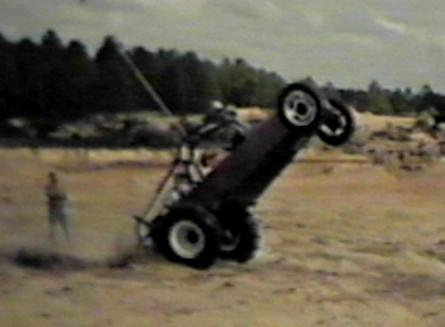 Danny sent in this description of his buggy. Send in yours for a chance at Buggy of the Month !
Danny writes :
Here are some pictures of my manx style. I am not sure what make it is but I really like it. It has a custom frame made of square stock steel with an tube frame built on top of that. It has a four-link adjustable rear end with coil over shocks, disc brakes utilizing modified type three hubs with monte carlo rotors. It has a 2110 cc with dual 45 dells, transform super pro tranny, aluminum front beam and gas tank and hydraulic pedals using bus master cylinders. The car is extremely fast but unfortunatly I am forced to sell it. Well hopefully you will enter my pride in the buggy of the month.
Specs :
2110 cc motor
76.4 counterweighted crank
94mm cima pistons norris cam with straight cut cam gear
10lb lightened flywheel, 2600lb pressure plate
dual 45mm dellortos
tranny is an transform superpro transmission swing axle
custom made rear disc brakes utilizing monte carlo calipers
type three hubs cut out. and lincoln disc
gene berg shifter
5 point harnesses
mirrored dash
suspension is a fully adjustable four link with adjustable coil over shocks
there is no torsion so the buggy is extremely light
jamar aluminum front beam
spun aluminum tank
removable steering wheel
15x12 weld pro star rims in the rear and mitchell spun aluminum rims on the front
poly seats.
Everything in the car is brand new. Unfortunately I have to sell the
car so if someone makes me an reasonable offer, I will have to sell my baby.

Thanks Danny
FFFURIOUS@aol.com
---