Contender for April '99 Buggy of the Month:
Aaron Williams, Jr. Savannah, Georgia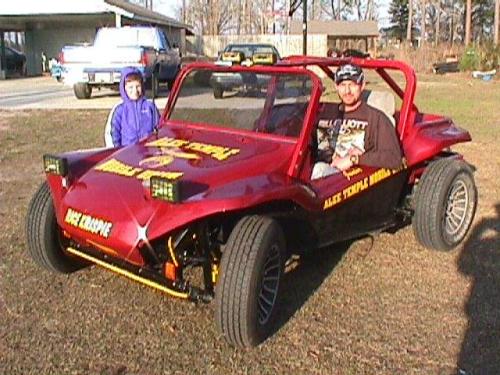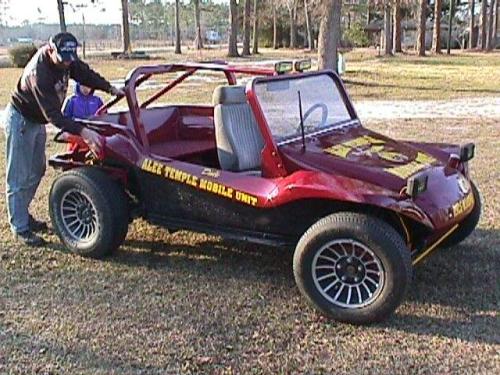 Aaron sent in this description of his buggy. Send in yours for a chance at Buggy of the Month !
Aaron writes :
I'm club member #843. After one year of hard labor, I finally finished my buggy. It's a stock 1600 which I built myself. I cut 15" out of the pan and bolted on what I thought was a Manx body however, after some research I found that it wasn't after all. I built the roll bars, did the body work, painted the buggy, and did all the wiring myself. The pictures show one gray seat but I have 69 Mustang seats installed now.
The only thing I did not do was the shriner logo and lettering. I had this put on after I completed the buggy because I use this buggy as a parade vehicle since I am a Shriner in the Alee Temple Mobile Unit in Savannah, Georgia.
My daughter really loves the car, she drives it almost everyday after school (she's only 13). She now wants me to build her a buggy.
Please consider my buggy as a candidate for "Buggy of the Month."
Thanks,
Aaron Williams, Jr. #843

---